Woodfires
For atmosphere, for economy and for warmth – you can't beat a wood fire!
Experience the comfort and efficiency of a quality wood fire with the Plumbing and Heating Centre. There's nothing like a wood fire for creating comfort and warmth in your home. Thanks to advances in wood fire design, they are an efficient and cost-effective home heating option.
Masport, Kent, Metro and Firenzo: we have the fireplace you want
We stock a range of wood fires from leading manufacturers, such as Masport, Metro, Wagener and Firenzo that look great in any home. We can also supply Kent, Pyroclassic and Woodsman wood fireplaces. Whatever your tastes and requirements, we can advise you on the best wood fire option that suits your lifestyle and budget.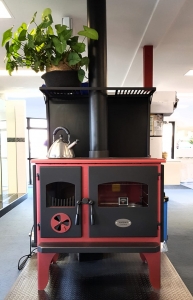 Looking for a cost-effective option for water heating?
Wetback systems use the free heat from your fire to heat your water, making them a great option for every home. We can install wetback systems in new or existing wood fires, so make the most of your wood fire today! Ask us about the benefits of wetbacks for heating your water.
Need advice on the best home heating option for you? Visit us at our Jervois St showroom!
There are so many heating options that it can be difficult to know which one is best for you. Our staff know all there is to know about home heating, and we're only too happy to give advice on the heating products and services.
When you visit our showroom, you'll get one to one attention from our staff who can give you all the information you need and show you the different products we stock to make an informed decision.
Plumbing & Heating back-up service
As with all our products and services, you can rely on us to provide you with a back up service, so if you experience any problems with the heating system we've installed, contact us and we'll put it right!
Contact us for a free Quote today!
To find out more information on our woodfires, we will send your selected brochures to your door